63A 24 Way Split Load Kit Box Ip65 Electrical Distribution Panel Board
Material

Metal

Size

800 x 600 x 200 mm

Protection Level

IP65
Contact Now
Comprising of:
1 x63 A TP MCCB Main Switch- MHM1-125-1 X 63A TP MCCB Main Switch
2X10ASPMCB-MK7-2X10ASPMCB
8x25ASPMCB-MK7-8X25ASPMCB,
2X32ASPMCB-MK7-2X32ASPMCB
2X32ATPMCB-MK7-2X32ATPMCB
2X50ATPMCB-MK7-2X50ATPMCB
Space for 30% additional breakers
Insulated copper bus bar 150 A. Neutral and earth Bars
Short Circuit Capacity 20 KA at0.1 S
Complete in fully assembled enclosure/ box:
Size: 800 X 600'x 200 mm
Frame Sheet steel 1.5 mm
Doors Sheet steel 2 mm
Mounting plate Sheet steel galvanised 2 mm
Frame Rounded profile
Seam-welded
Doors Hinges on left
Reinforced frame,
Rear panel removable
4 point locking system.
Surface powder-coated RAL 7035
Degree of protection: IP. 65
EnClosure with pre-fitted door with one way lock in accordance with
IP65, reinforced profiles (insideand front door reinforcement),
removable roof, cable entry plates with rear panel and mountingplate,
earthing bolts, keys
Ambient conditions and notices :
Ambient conditions: upper limit is +40°C, and lower limit -5°C,allowed temperature in storing and transporting is -30°C.
The height above sea level should notexceed 1000m.
Relative humidity should be less than 90%under the temperature+25°C.
The distribution panel board shall be located in places awayfrom fires, explosion, chemical corrosion and severe vibration.
Rollover, bottom-up and severe vibration are prohibited.
Away from rain to prevent distribution panel box to get damp.
Do not dissemble the components or accessories unnecessarily.
Temporary electrical devices are not allowed to connect with distribution panel boards.
To change the capacity of electrical devices unnecessarily is prohibited, and the changing capacity must be consistent with the switches inside distribution panel boards.
Regular cleaning and maintaining the distribution panel boards.
The MCCs which have been put into use should be regularly patrolled and inspected
To ensure normal operation of components, such as switches, circuit breakers, etc , the normal life span of equipment and to eliminate hidden trouble, all devices should be switched off after distribution panel boards have been running for one circle(half a year to one year in general).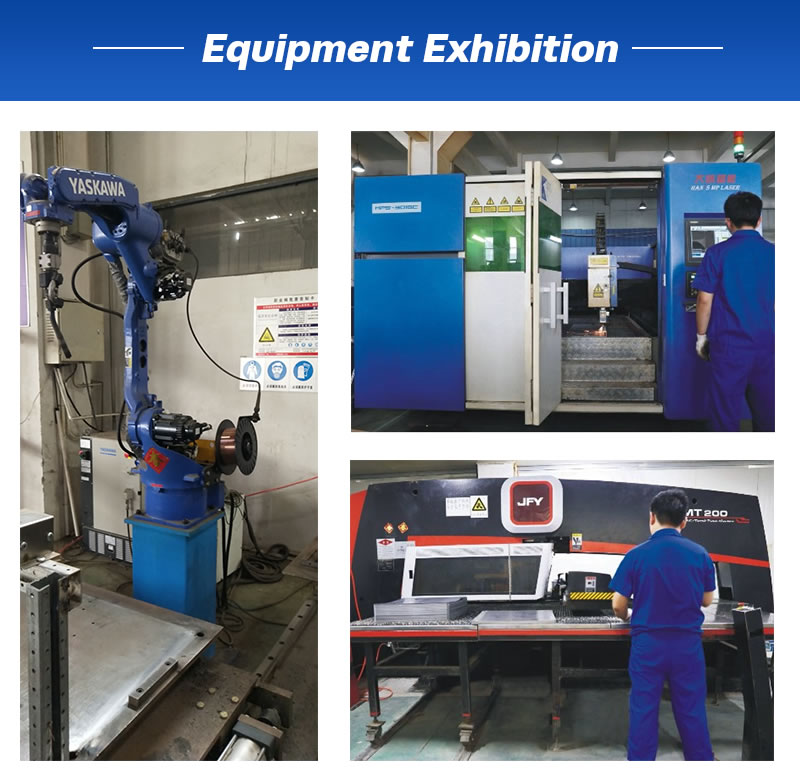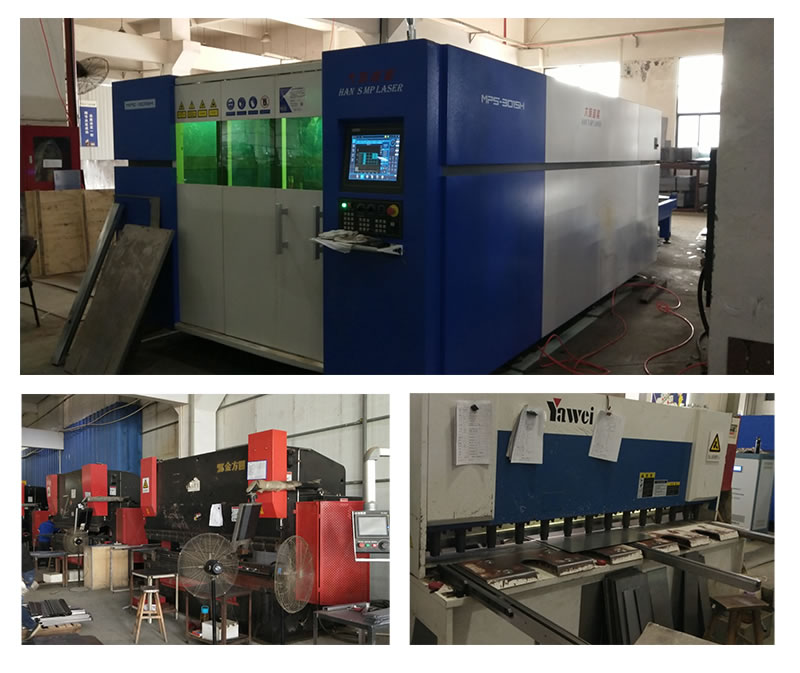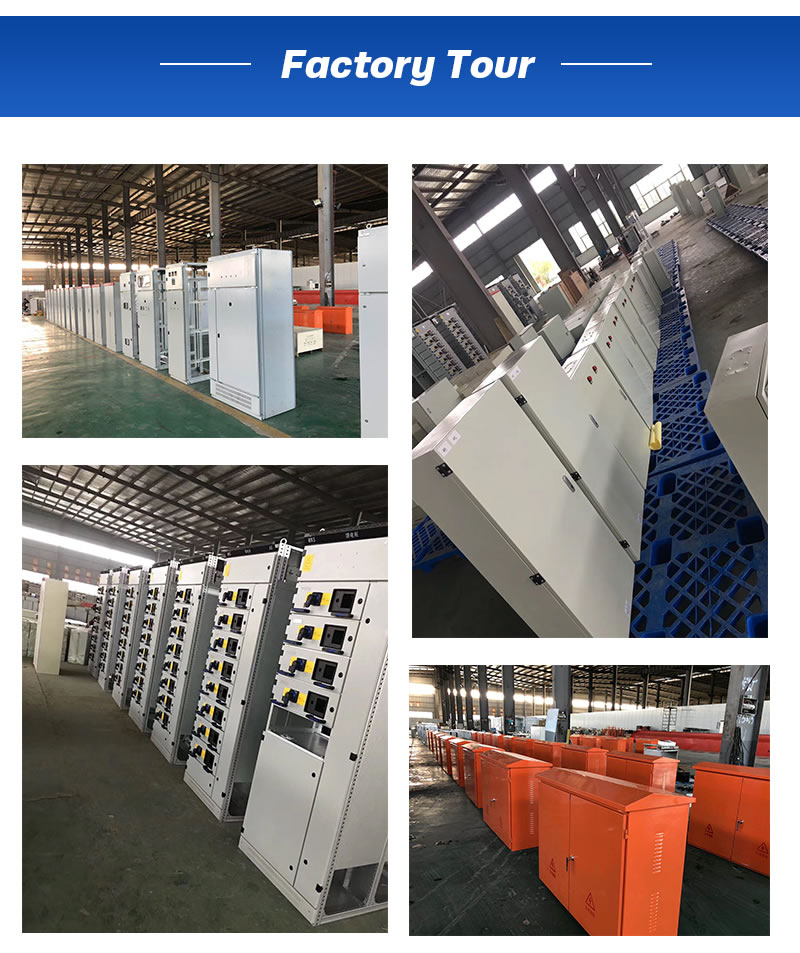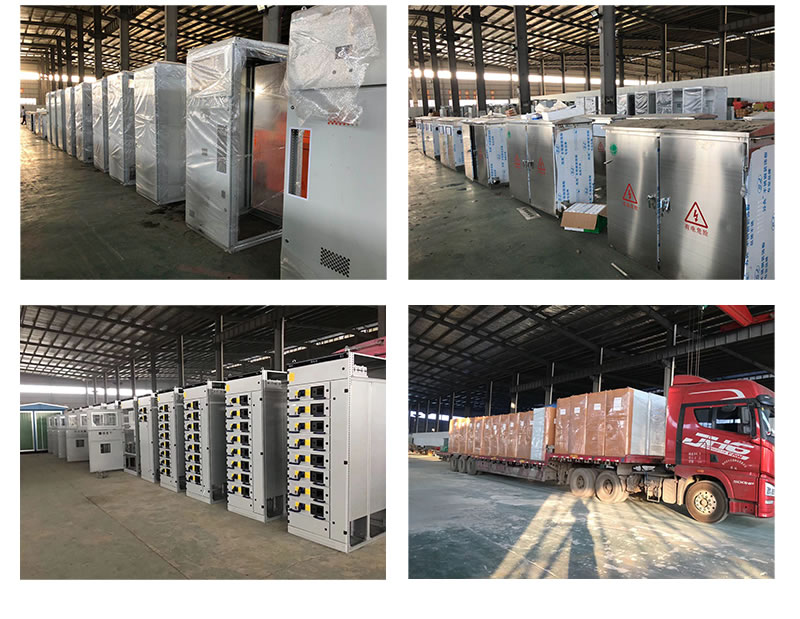 Feedback